Welcome to Class 4
We are a mixed age class of Year 5 and Year 6 pupils. Our teachers are Mrs Hunt and Mrs Alefounder and our Teaching Assistants are Mrs Clark and Mrs Woolley.
Some of Class 4 enjoying Roald Dahl Day.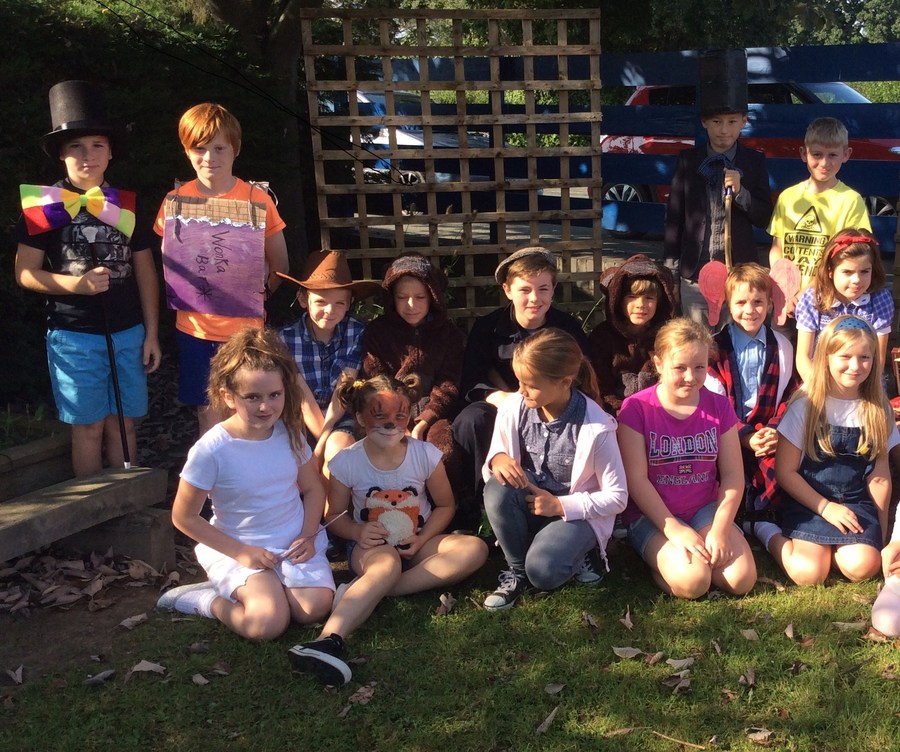 Spring Term 2017
During the spring term we will be focusing on stories with flashbacks, persuasive writing, free form poetry and non-chronological reports in English. In Mathematics we will continue with our work on number and place value, calculation strategies, fractions and decimals, measurement and geometry.
We will be thinking about Earthquakes and volcanoes in Geography and considering the properties of different materials in Science.
In Art we will be looking at landscape paintings through the work of artists such as Thomas Gainsborough and we will be considering the festivals of Shabbat and Hanukkah in RE.